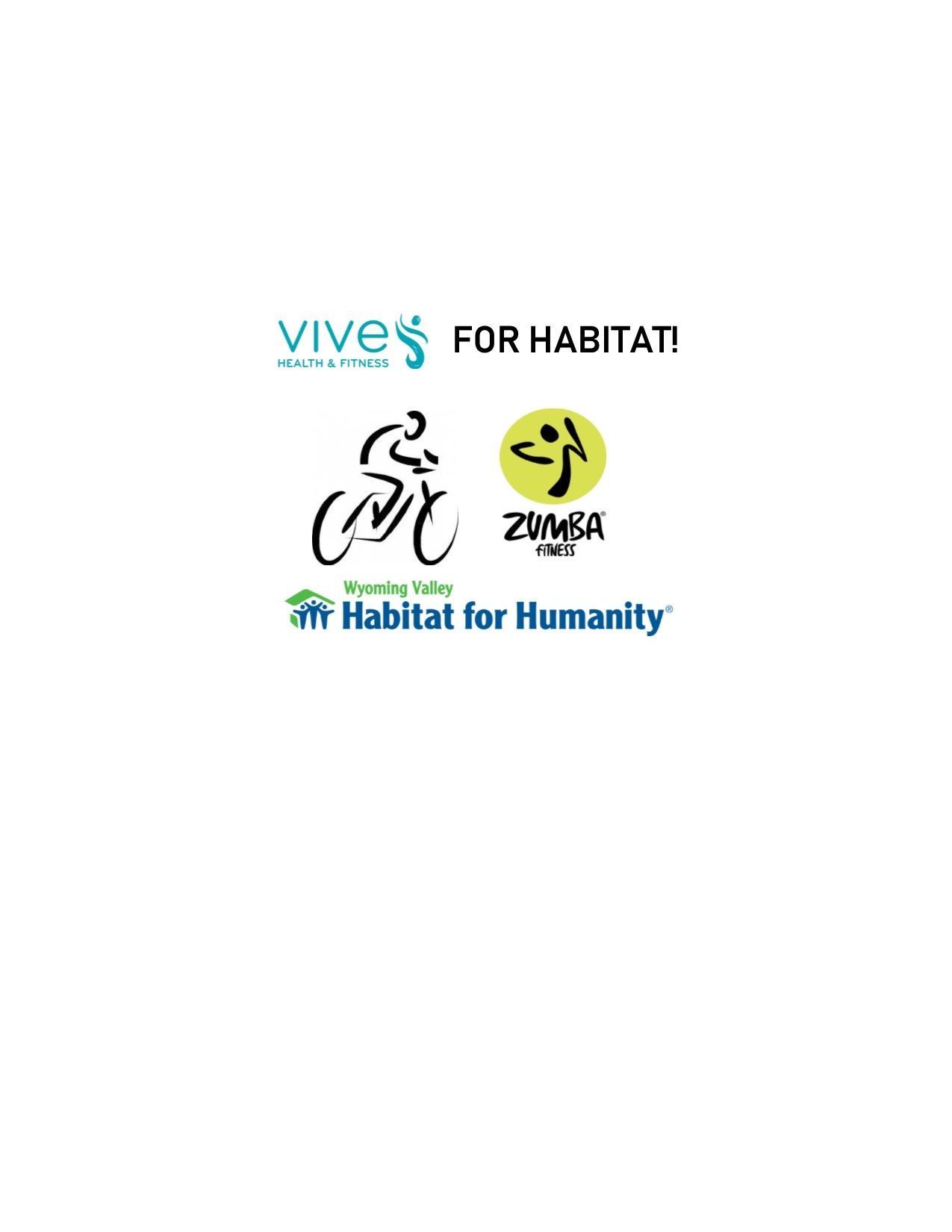 January 23rd, 2020
Posted by nspfrank
Upcoming Events
0 thoughts on "VIVE Health & Fitness to host SPIN & Zumba for Habitat event on Saturday, February 22nd!"
(KINGSTON)-Habitat is excited to announce  our good friends at VIVE Health & Fitness will host a ZUMBA and SPIN for Habitat event on February 22nd! Join us for SPIN at 9:00am and/or ZUMBA at 10:00am! The cost for the classes is $20 and you may attend one or both! To make it more fun, we are having multi-instructors in each class!
SPIN instructors will be Pam G. and Sarah B.
Zumba instructors will be Jessica S., Ashley R., Maria H., Kristina T., Amy D.
All proceeds will go to Wyoming Valley Habitat for Humanity! Please join us in our effort to help eliminate poverty housing in Wyoming Valley!